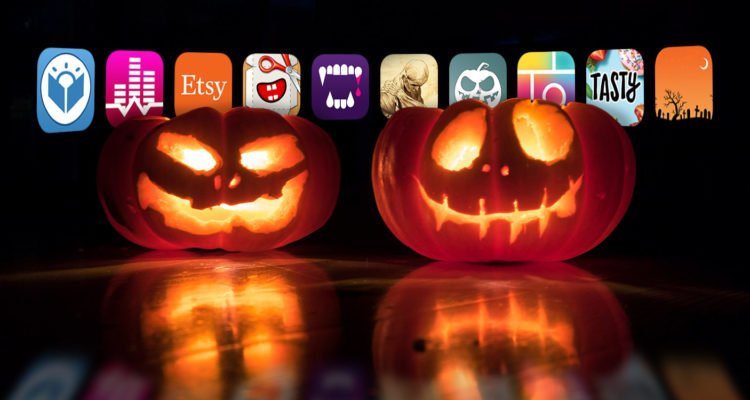 Top Apps For Halloween 2022 – Check Out These Spooky Options
Top Apps For Halloween 2022 – Check Out These Spooky Options
Happy Halloween 2022, everyone! If you're anything like us, you're already starting to think about what costumes you want to wear, what parties you want to attend, and which candy you're going to hoard for yourself. But what about your smartphone? As the spookiest holiday of the year approaches, we've compiled a list of the top 4 apps to get you in the Halloween spirit.  Whether you're looking for a good scare, a fun puzzle, or just some light-hearted entertainment, these apps have got you covered. So without further ado, here are our picks for the best Halloween apps of 2022!
#1 Zombies Run – (Spooky)
This app is the reining #1 rated Halloween season App for the last 9 years and running… pun intended. Zombies Run is perfect for those who want a good scare while they're out getting their exercise. With Zombies Run, you can choose to be a runner or a zombie, and your goal is to either escape the zombies or catch the runners. The app tracks your location and gives you audio cues to let you know when zombies are close by. You can also use the app to listen to a creepy zombie story as you run. Just make sure you keep an eye on your surroundings…you don't want to end up as one of the undead!
​​
#2 Creepy Pasta – (Spooky)
Love scary stories? (This app lets you read and contribute!) Creepy Pasta collects scary stories from around the internet and presents them in an easy-to-read format. Whether you're looking for jump scares or just some dark entertainment, Creepy Pasta has something for everyone. Just be warned…some of these stories are so spine chilling they might just keep you up at night!
#3 Friday the 13th: Killer Puzzle – (Halloween 2022)
Friday the 13th: Killer Puzzle is the latest game from Blue Wizard Digital, and boy, it's a doozy. Murderers wearing iconic Friday the 13th masks try to outwit you as you navigate each level while avoiding death. It's easy to get addicted to trying to outsmart Jason Voorhees, Freddie Krueger, and more horror film favorites. And even if horror isn't your thing, Friday the 13th: Killer Puzzle proves that good gameplay can transcend genre boundaries. So go ahead and take a chance- after all, what's a little danger when it comes to testing your puzzle skills? Friday the 13th: Killer Puzzle may just be your new favorite Friday night activity.
#4 Goosebumps HorrorTown – (Halloween 2022)
Are you looking for a spine-tingling good time? Look no further than Goosebumps HorrorTown, the ultimate horror experience for your mobile device. From Friday the 13th: Killer Puzzle, there's something to satisfy every fright fan. This app is filled with scares and surprises at every turn, not to mention tons of creepy content from the works of R.L. Stine himself. So download Goosebumps HorrorTown now and enter a world of terror beyond your wildest nightmares. But beware…you might not want to play alone in the dark.
The night is dark and full of terrors. To keep your sanity, you need to find some way for fun in this Halloween season! These apps have got just what it takes: ghoulishly good times with plenty more than enough scary stories to haunt even those who claim they're not scared easily.
The ghouls and ghosts may not be able to leave the house this Halloween, but that doesn't mean our iPhones can't bring the scares. Zombies Run, Creepypasta, Goosebumps HorrorTown, and Friday the 13th: Killer Run – these apps are ready to haunt your downtime with a healthy dose of spooks and thrills. So whether you're searching for some extra motivation on your run or just want to curl up with a good scare, these apps have got you covered for a ghoulishly good time this season. Happy haunting!
-MoMo