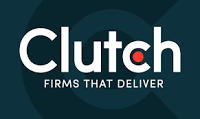 App Developers, MoMo, Rises to the Top of Clutch.co List
App Developers, MoMo, Rises to the Top of Clutch.co List
Founded in 2017, Modernized Mobile has quickly established itself as a reliable provider of top-notch web design and digital marketing services. We have helped small to enterprise businesses tackle their modern marketing challenges through advanced digital solutions and app development. Our team is driven by our passion and desire to deliver impactful change to our partners' operations. With Modernized Mobile, you can trust that your business will receive the smartest and most effective solutions in the market. Whether it's website design, social media management, or search engine optimization, we are committed to exceeding your expectations and delivering results. Choose Modernized Mobile for all of your digital marketing needs – you won't be disappointed.
Modernized Mobile is thrilled to announce that we have been included in Clutch's 2022 leader list, ranking among the top app developers in Florida. Clutch is a respected B2B platform that evaluates and ranks agencies based on their market presence, work quality, and client reviews. We are proud to be recognized for our expertise in providing innovative digital solutions for our clients. This honor reinforces our commitment to continual growth and development as a leading provider of mobile app development services. We look forward to continuing to serve our clients with excellence and pushing the boundaries of what is possible in the world of technology.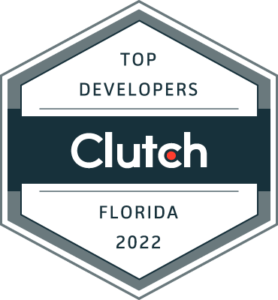 "We're thrilled to be recognized as a Clutch leader. Winning this award has always been one of our top goals! It's an incredible feeling when people recognize what we do and how hard you work."
— CEO, Modernized Mobile LLC
In a world where technology is constantly being modernized and upgraded, it's no surprise that Clutch, a B2B firm, has decided to revolutionize the ratings and reviews space. Through their sleek mobile platform, they are determined to assist small, mid-market, and enterprise organizations in finding the most capable service providers.
But it's not just their modernized mobile feature that sets them apart; Clutch also prides themselves on their dedication to unbiased testimonials. How do they ensure this? By directly interviewing the clients of registered vendors, rather than simply accepting online feedback. This level of commitment to accuracy is just one of the many reasons why companies turn to Clutch for finding reputable app developers or other specialized service providers. In short, if you're searching for top-notch service providers, look no further than Clutch.
Take a look at the feedback we've since earned:
LifeSouth Community Blood Centers
"They were on time with everything they produced and stayed within budget."
"Modernized Mobile LLC directly contributed to a fiscal increase at an annual fundraising event for the first time in five years."
"The team is diligent, hardworking, and resourceful. "
"They really personalize their service and they're really invested at a personal level in making the success of the company. Your success is their success. They're a marketing firm on steroids. They're committed to excellence. They're committed to understanding."
— Ricardo Quintana, Former Foundation Director, LifeSouth Community Blood Centers
Maverick Moving Company
"They had most, if not all, of what we were looking for."
"They proved to be a one-stop-shop—they successfully built a great website while implementing effective social media upkeep. "
"Hands-on and transparent, the talented team kept the client updated on all developments. "
"There was a timeline for everything. We always knew what was going on and we could see real-time updates on the website. Their staff is incredible."
— Phillip Bernavil, VP, Maverick Moving Company
The Modernized Mobile team would like to give a big thank you to all those who took the time and effort to leave their honest, helpful feedback about our solutions on Clutch. Our Clutch profile features full reviews of our work, outlining how we consistently deliver outstanding results for our clients. We pride ourselves on utilizing modern technology and techniques to exceed expectations and exceed client goals. So take a peek at what others have had to say about us and see for yourself why Modernized Mobile is the clear choice for all of your digital needs. Thank you again for the feedback and support!
If you're in need of award-winning development, please get in touch!
-MoMo