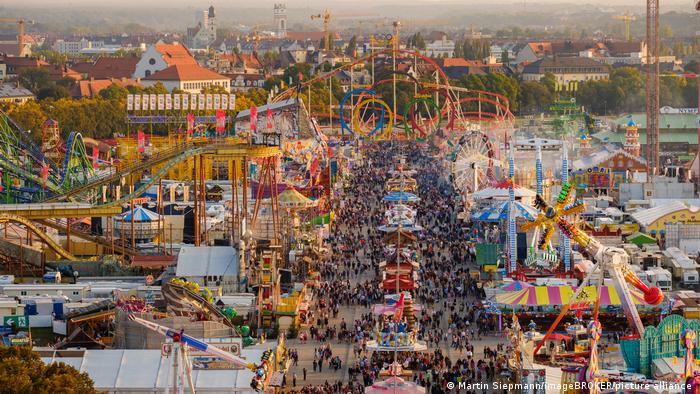 An Insane Amount Of Tech Keeps Beer Flowing At Oktoberfest
An Insane Amount Of Tech Keeps Beer Flowing At Oktoberfest
Every year, millions of people descend on the city of Munich for Oktoberfest, a two-week long celebration of all things beer. But what many people don't realize is that behind the scenes, a team of engineers and technicians are hard at work making sure that everything runs smoothly. In this blog post, we'll take a look at some of the patented technologies that help make Oktoberfest the biggest and best beer festival in the world.
Beer Taps
Perhaps one of the most important aspects of any successful beer-serving operation is the tap. After all, no matter how high-quality and delicious your beers are, if you can't serve them to your customers quickly and efficiently, you won't be in business for long. And when you consider that Oktoberfest – one of the largest and most famous beer festivals in the world – serves millions of liters of beer over the course of its two-week run, it becomes clear that it takes an impressive amount of engineering expertise to keep those taps running smoothly.
Indeed, according to reports from the European Patent Office, there are 1,813 beer taps at Oktoberfest alone – almost double the number found at Oktoberfests in other regions around the world. And while this may just seem like an impressive statistic on paper, these taps need to withstand a serious amount of wear and tear, as they are pressed into service day after day by thousands of enthusiastic partygoers.
Behind these stats lies an incredibly advanced technology that is specifically designed to keep those taps working seamlessly hour after hour. Using high-quality materials and precise manufacturing processes, these taps function almost flawlessly in even extreme conditions – scorching heat or frigid temperatures – without ever faltering in their ability to deliver a perfectly poured glass of beer. So if you find yourself celebrating Oktoberfest sometime soon, make sure you raise a glass (or ten) to those seemingly countless but absolutely necessary beer taps!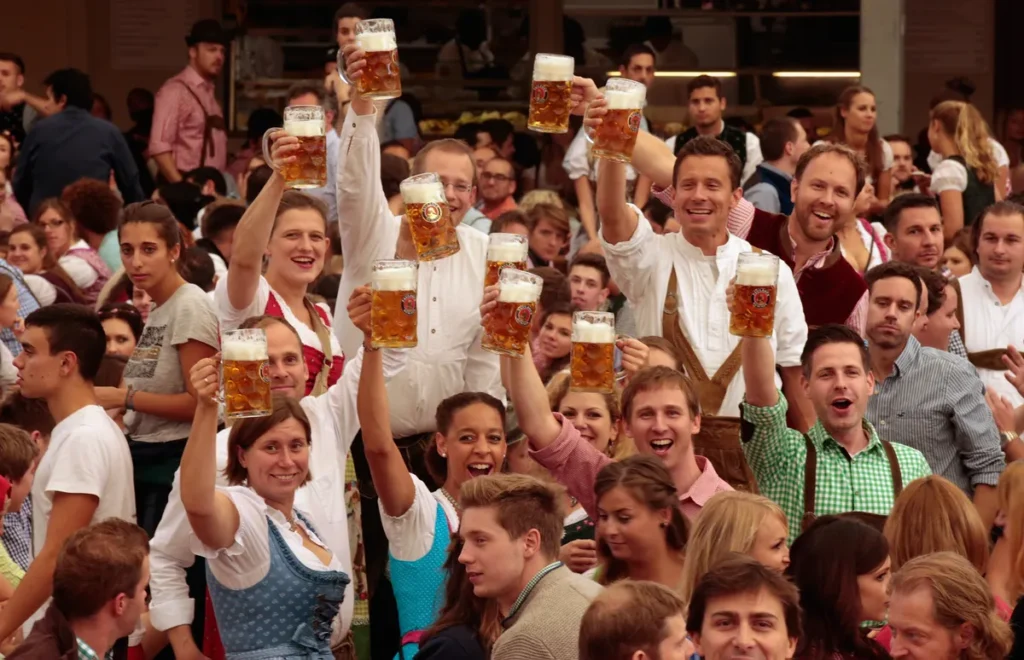 Meat Rotisseries
Oktoberfest is well-known for its rowdy celebrations and endless supply of beer, but what many people may not realize is that it's also a premier food festival. The menus at Oktoberfest are varied and extensive, with everything from traditional Bavarian sausages to specialty desserts. And what goes better with an ice-cold brew than a hearty plate of mouthwatering meat? To meet the high demand for Oktoberfest cuisine, there are over 285 meat rotisseries in operation during the festival.
These impressive rotisseries use state-of-the-art patented technology and cooking methods to deliver some of the best roasted meats around. Whether you're indulging in juicy roasted chickens, succulent pork roasts, or savory grilled sausage links, Oktoberfest has got you covered. So if you're looking for a culinary adventure filled with delicious food and good times, then make sure to check out Oktoberfest this year! You won't be disappointed by the impressive selection of food and drink at this world-renowned festival.
Ferris Wheels
No discussion of Oktoberfest would be complete without mentioning the ferris wheels. These massive structures are not only an integral part of the festivities, they are also amazing feats of engineering. In fact, according to the European Patent Office, there are 43 patents related to ferris wheel technology. 
Some of these patents relate to the structure of the ferris wheel itself, such as the size and placement of the supports or the way that the wheel is mounted on its axis. Other patents relate to safety features, such as emergency brakes or systems for evacuating stranded riders. And still other patents relate to more mundane matters such as lighting or cleaning systems.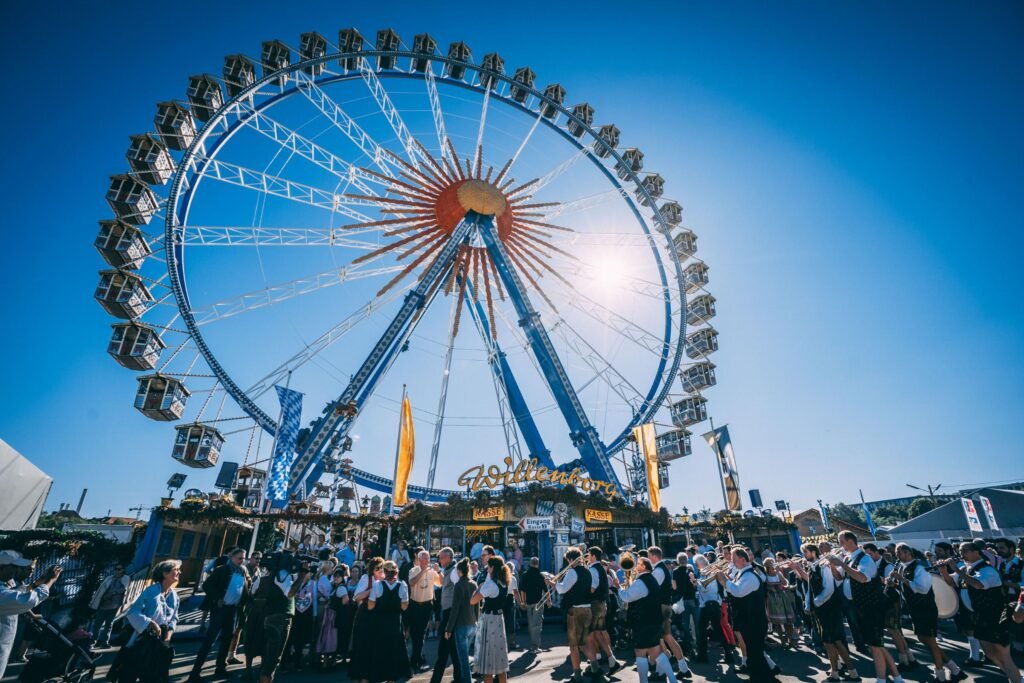 As you can see, there is a lot more to Oktoberfest than meets the eye. Next time you're enjoying a cold glass of beer and a tasty sausage at the festival, take a moment to think about all of the patented technologies that went into making your experience possible. Prost!
-MoMo