About us
Find the perfect app development team for your business!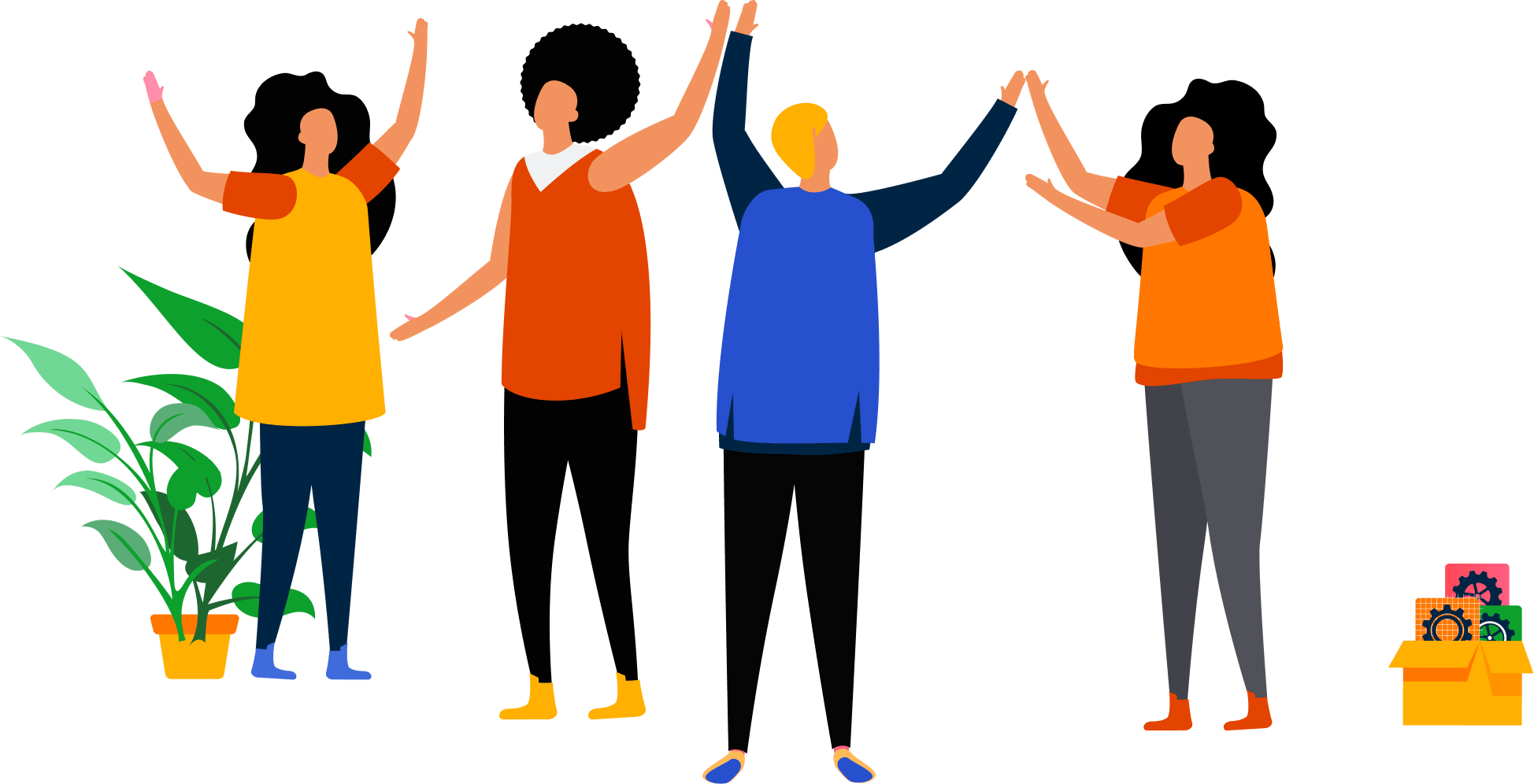 12+Years' Experience in Mobile Applications
We've been hard at work all these years. Sacrifices are made up with success.
F.A.Q
How much does an app cost?
The cost of developing an app can vary drastically depending on the number of features, the complexity of each feature, and other factors such as the platform being developed for. Generally speaking, native iOS apps usually range from $40k to $60k while Android apps cost from $35k to $50k. Keep in mind that this range can be much higher or lower depending on the complexity of each feature and how many features are required for your app.

Additionally, certain platforms may require different development processes which could affect the total cost. For instance, a cross-platform app may require more time spent developing in order to ensure a high-quality product across all platforms, while a smaller project that is tailored to just one platform could save time and resources. Additionally, if you have developers with experience in specific programming languages (such as Java or Swift) it could also help reduce costs since they won't have to spend time learning new languages. Ultimately, there is no single answer to the question "How much does an app cost?" as it depends largely on your individual project needs and requirements.
Who is MoMo?
Modernized Mobile is an experienced full-service app development and marketing team based in Tampa and Gainesville, Florida. Our talented professionals include developers, designers, marketers, and project managers that collaborate to create user-friendly mobile applications that meet the needs of our clients.

No matter if you are just beginning to flesh out your idea or have a fully developed concept ready to launch, we can help you succeed in the mobile space. Our experts will work with you every step of the way – from initial concepting to submission on the app store. We use cutting-edge tools and techniques to create highly functional, visually appealing apps that are perfect for the modern mobile market. We take great pride in delivering outstanding customer service throughout the entire development process and beyond. We keep our clients updated through transparent communication and quick turnarounds so they can see their ideas come alive in real-time. Our team makes sure that all projects are completed with excellence and on time every time.

At Modernized Mobile, we know how important it is for businesses to keep up with technology trends and stay abreast of the ever-changing mobile landscape. That's why our services cover all aspects of app creation from building your business's brand to launching an effective marketing campaign designed around your specific demographic. We strive for success not just for ourselves but for our clients as well; after all, when you succeed, we succeed too!
Where is MoMo located?
We have physical offices in downtown Tampa and Gainesville, Florida area as well as a new office in Chicago, Illinois. Our business development team members are located all over the US so reach out to see if we can meet you in person today.
What services to you offer?
We provide comprehensive app development services, from creating investable prototypes to fixing existing apps. Furthermore, our full-scale mobile app marketing service can help bring your product to life through social media and advertisement strategies, as well as leveraging influencer networks that we have established strong relationships with over the years.
Around the office
Follow us on social media